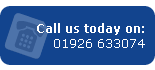 Call us now on 01926 633074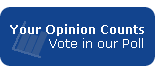 Jeff West is licensed and regulated by AAT under licence number 13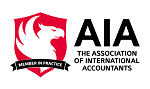 ---
ISAs
| | 2019/2020 | 2020/2021 | 2021/2022 | 2022/2023 |
| --- | --- | --- | --- | --- |
| ISA for shares and/or cash | £20,000 | £20,000 | £20,000 | £20,000 |
| Junior ISA and Child Trust Fund | £4,368 | £9,000 | £9,000 | £9,000 |
Spring 2020 Budget confirmed that the ISA savings limit will remain at £20,000 for 2020/21 and 2021/22. The Junior ISA and Child Trust Fund annual savings limits will however, rise to £9,000 from 6 April 2020.
From 1 December 2015 first time buyers can open a help to buy ISA to help save for their first home. The Government will contribute a 25% bonus, up to £3,000 per ISA
+which is paid when the funds are used to buy the home. Though phased out in November 2019 the Help to buy ISA is still operating for existing account holders.
From 6 April 2017 UK resident individuals aged between 18 and 40 may open a lifetime ISA to save up to £4,000 per year. The Government will contribute a 25% bonus up to £1,000 per year. The funds can be withdrawn from age 60 onwards or when the saver is terminally ill. The savings may also be used to help purchase the saver's first home worth up to £450,000, after the account has been open for at least 12 months. The Government bonus will be lost if the funds are accessed for other purposes.
Premium Bonds
Individuals may invest up to £50,000 in premium bonds. Any winnings are tax free. The odds of winning a prize for each £1 bond number are currently 24,500 to 1. The annual prize fund interest rate is currently 1.40% (December 2017). There are two £1m prizes and four £100,000 prizes per month.
See our helpsheet on individual savings accounts to see the rules on investing efficiently with ISA's.